Rob Stewart - President / Trustee
Rob Stewart's company Stevenage Packaging was a founding member of the Stevenage Community Trust in 1990 and he has been a trustee, advocate and volunteer throughout the life of the Trust, serving for over 30 years.
Rob was our third Chairman preceded by Ken Follett CBE and the late Lord David Cobbold.
He became President in 2023 succeeding Barry Norman CBE and Ken Follett CBE.
---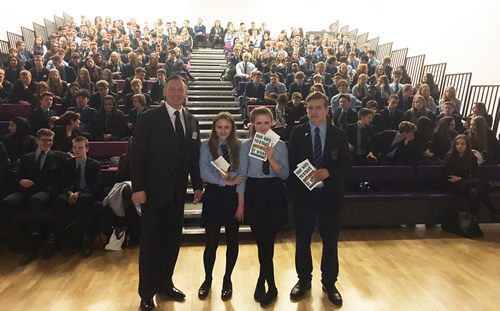 With students at Nobel School, Stevenage for Uniqueness
Outside of the trust, Rob founded the volunteer only charity Uniqueness in 2003 and has personally spoken to over 6,000 students and works on a one-to-one basis with, young, prolific and persistent offenders. Uniqueness has worked closely with the Princes Trust, YMCA and the Hertfordshire Police.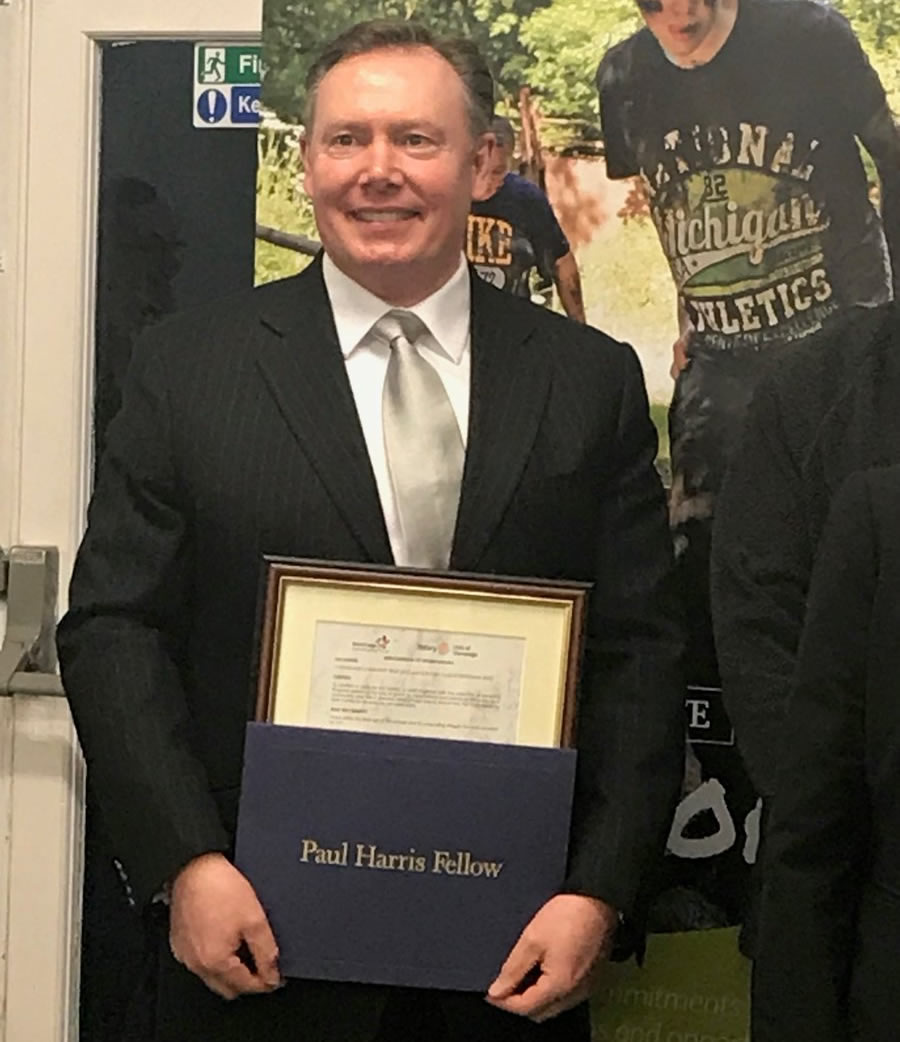 Receiving Paul Harris Fellowship award from The Rotary Club
In 2018 Rob was recognised for his work in the community and awarded a Paul Harris Fellowship award from The Rotary Club - for 'Service above Self'. 150 are awarded each year by the Board of Rotary International. Recipients worldwide include President Jimmy Carter and Boris Yeltsin.
Rob is the current Chair of Solachra, representing residents from two of the most historic residential areas in Cambridge.
As an entrepreneur, in 1989 Rob aged 23, founded Stevenage Packaging, a global packaging solutions provider serving customers worldwide. Under his leadership, they have won a number of regional awards: New Business Enterprise Award, Against All Odds Award, Employee of the Year Award, with Rob awarded Business Person of the Year Award.
---
Former WBA Boxing world champion Barry McGuigan MBE
In the fitness sector, Rob founded Genetics Gymnasium Ltd in Stevenage in 1992. After a dynamic period of highly profitable growth he subsequently sold to Marco Goldschmied, business partner of Lord Richard Rogers in 1994.
Rob is also the owner of several other packaging companies he has acquired in recent years including an East Midlands based manufacturer of 100% recyclable polythene products for the food industry, medical and NHS sectors.
He is also the founder and Managing Director of Trumpington Estates Limited specialising in office, warehousing, residential lettings, historic renovations and period new builds.
---
Former WBC Heavyweight Boxing world champion Frank Bruno MBE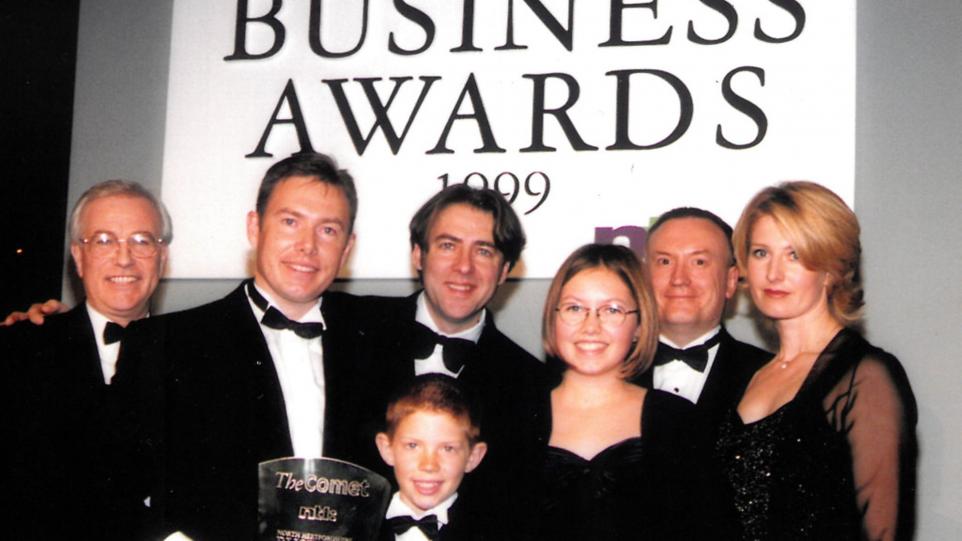 Collecting business award from Jonathan Ross in 1999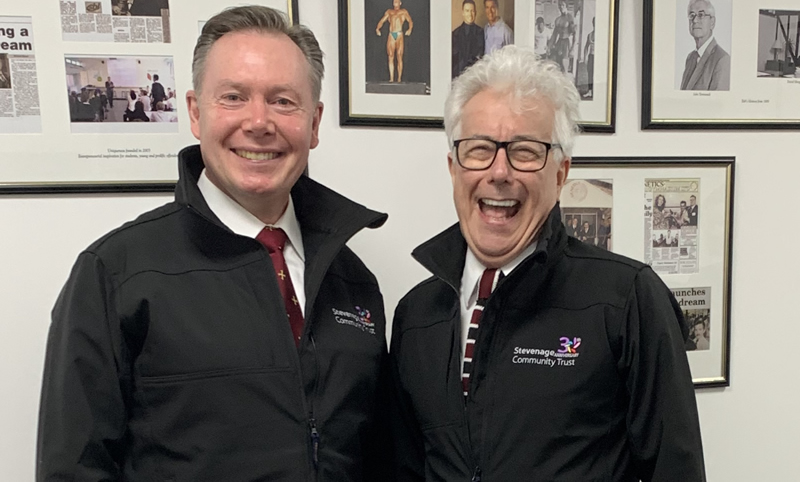 Former Trust President & best selling author Ken Follett, CBE, FRSL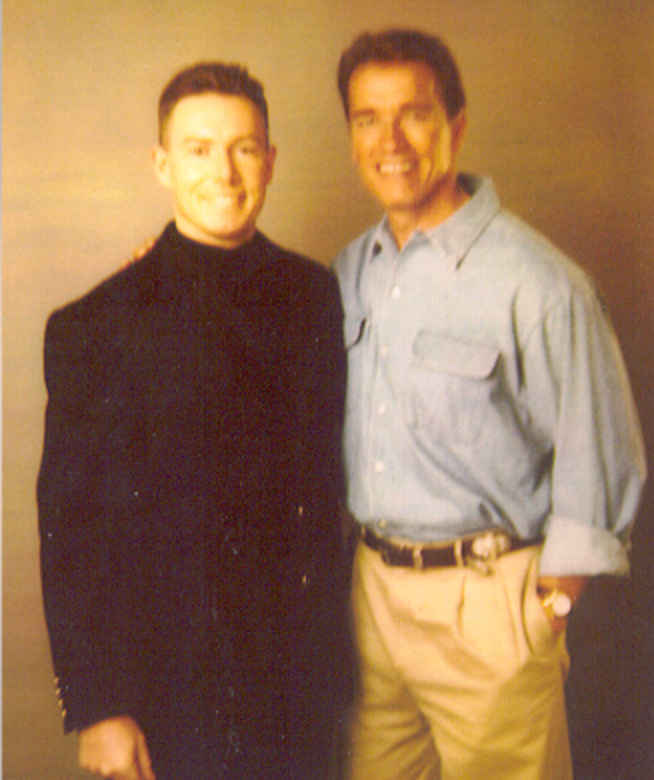 With Arnold Schwarzenegger
British Winter Olympian Eddie the Eagle