Latest News
Dinner and Dance 2022
9th November 2022
We're delighted to report that the Stevenage Community Trust black tie dinner held at The Priory Barn, Little Wymondley raised just over £40,000 on Friday night, an all-time record.
Barbados born Roland Butcher, who is Stevenage, Middlesex and England's first black cricketer, was the special guest speaker just weeks after being given the Freedom of London.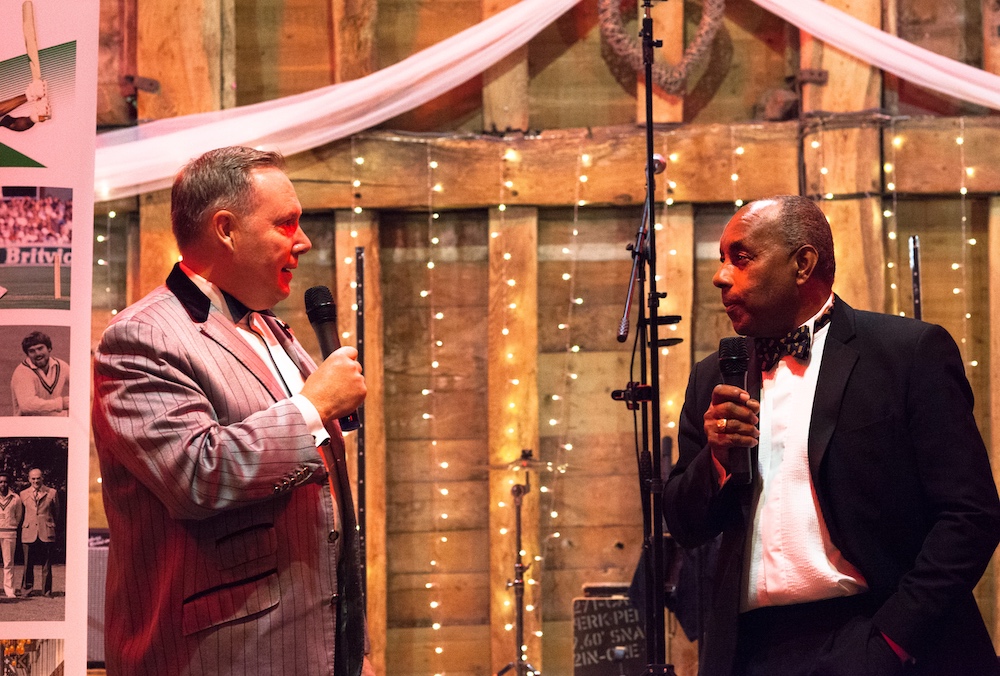 In a Q&A session with Stevenage Community Trust Chairman Rob Stewart, Roland shared his inspirational life story from when he arrived in Stevenage aged 13 and made his Stevenage 1st team Cricket Club debut aged just 15 and in latter years playing football for Stevenage Football Club.
In his England one day international cricket debut in 1980 against Australia he scored the fastest half century setting a record which stood for 41 years.
Many of Roland's family still live in Stevenage including his father Robert now aged 93.
The nights sponsors pictured below included:
Austins, Stevenage Packaging,The Wine Society, Tollers, Wagstaffs, Daines Kapp, TDI Solutions, Foreman Laws.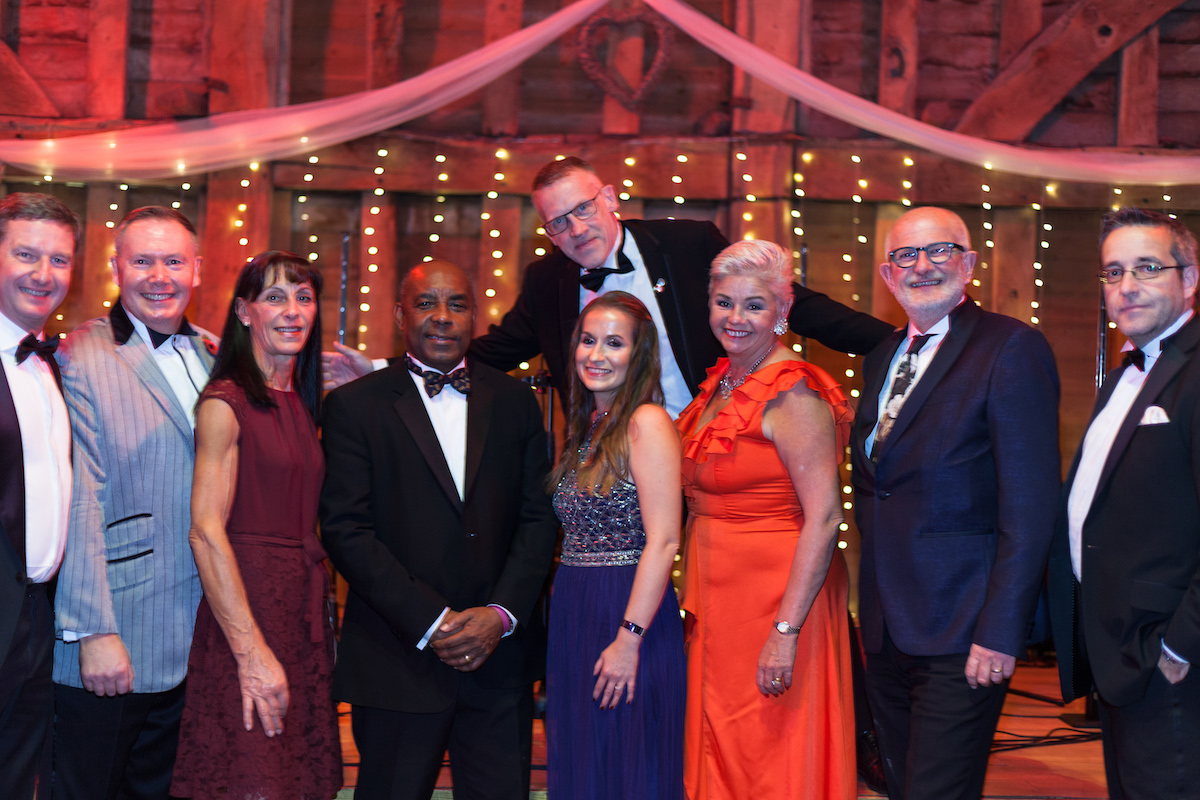 Many unique and special auctions prizes were donated including historical private tours generously donated by Knebworth and Hatfield House.
The previous record amount of £36,500 raised was set last year when Eddie the Eagle was guest speaker.
The £41,000 raised this year will be donated to families in need through the £150 Christmas Gift card vouchers and the £300 Heating Grant scheme.
Samantha Bush, the new trust Grants Manager said:
'The sell-out event could not have been such a success without the wonderful generosity of all who attended, the support and help I received from trustees working alongside our fabulous team of volunteers before and on the night, led by Emma Cole, in addition to the array of amazing auction and raffle prizes that were so kindly gifted.'
Photos © Chris Jenks/1000wordspic
---
Lloyd Mesmain running the London Marathon for the Trust
27th September 2022
A big thank you to Lloyd Mesmain who this weekend is running the 26.2 miles of the Virgin London Marathon representing The Stevenage Community Trust.
"Having grew up in Stevenage I became aware of The Stevenage Community Trust charity. The most endearing reason why I wanted to specifically represent them is because of the above and beyond support they provide in the local community. Supporting people that are struggling to provide essential items and general living for their family.
I am immensely proud to have the opportunity to represent and support the Stevenage Community Trust - and so I would respectfully ask you now to please consider sponsoring this great local cause."
Please visit https://tcslondonmarathon.enthuse.com/pf/lloyd-mesmain to donate.