Sad passing of long serving trustee Alex Lang
20th June 2022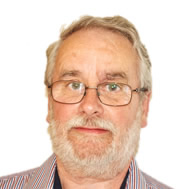 The Stevenage Community Trust is sad to announce the passing of one of our longest serving trustees, Alex Lang aged 78.
Alex served as a trustee for nearly 20 years and was one of life's very rare givers and doers.
During this time he volunteered for the trust and has helped build concrete foundations enabling the trust to financially support those in need within our community for many years to come.
Whilst Alex was always at the forefront helping with every fundraising event, he was equally our wise owl and always acted in the very best interest of the trust's future in all of his commentary.
Alex will be greatly missed by all those associated with our charity.
His dedication and commitment to our community also resulted in him helping Lenka McAlinden establish and grow Just be a Child as a charity, he was a very active and renowned Rotary member and committed 30 years of his life to supporting Crucial Crew.
Alex was motivated to help other people, because he could and because he thoroughly enjoyed it. What we have detailed here does not fully justify or capture Alex's commitment to his community, which was all done without him seeking recognition, but for which he should have been publicly acknowledged and thanked.
Our thoughts and prayers are with his wife Linda and all his family at this time.
Rob Stewart - Chairman
Recent News
---
---
---
---
---
---
---
---