Bruno delivers a knockout punch for the Trust
5th December 2019
Local businesses and supporters came together for this year's extraordinary Dinner and Dance at The Priory in Little Wymondley.
As guests were seated, having enjoyed champagne courtesy of The Wine Society, our Chairman, Rob Stewart surprised them with the stirring entrance of one the nations most loved sons - Frank Bruno MBE.
Frank provided an honest, moving, inspirational, humorous and thought-provoking insight into his life. He was then presented with a special birthday cake followed by a rousing rendition of Happy Birthday.
Rob Stewart said afterwards, "I have never seen 150 people stand up in unison when someone walks in the room and deliver such unconditional love and admiration for one person, it was truly incredible. Frank was fantastic and created an evening of fun and celebration."
Suzy Moody from Home-Start presented a framed route map to thank Simon Galbraith of Redgate Software for his incredible bike ride from Land's End to John O'Groats that raised an unbelievable £55,280 for the Trust back in June. The money will provide a grant to Home-Start Hertfordshire enabling them to clear the waiting list of Stevenage families needing support.
There were some amazing lots up for auction including a day cruising on the Solent aboard a fully staffed yacht courtesy of Adrian and Jennie Hawkins from Weldability SIF, a week's stay at a luxury villa in Majorca thanks to Simon and Pam Galbraith of Redgate Software, tickets to join Ken and Barbara Follett in their private box at Glyndebourne - one of the greatest opera houses in the world, a day at Stevenage FC with match day hospitality, a vintage Rolls Royce and E-Type Jaguar for the day thanks to Wallis and Sons, an England Rugby Shirt signed by the team who beat the All Blacks, courtesy of James Sinclair of Finborough School and an exclusive four course dinner at The Wine Society, accompanied by a selection of fine wines to name but a few.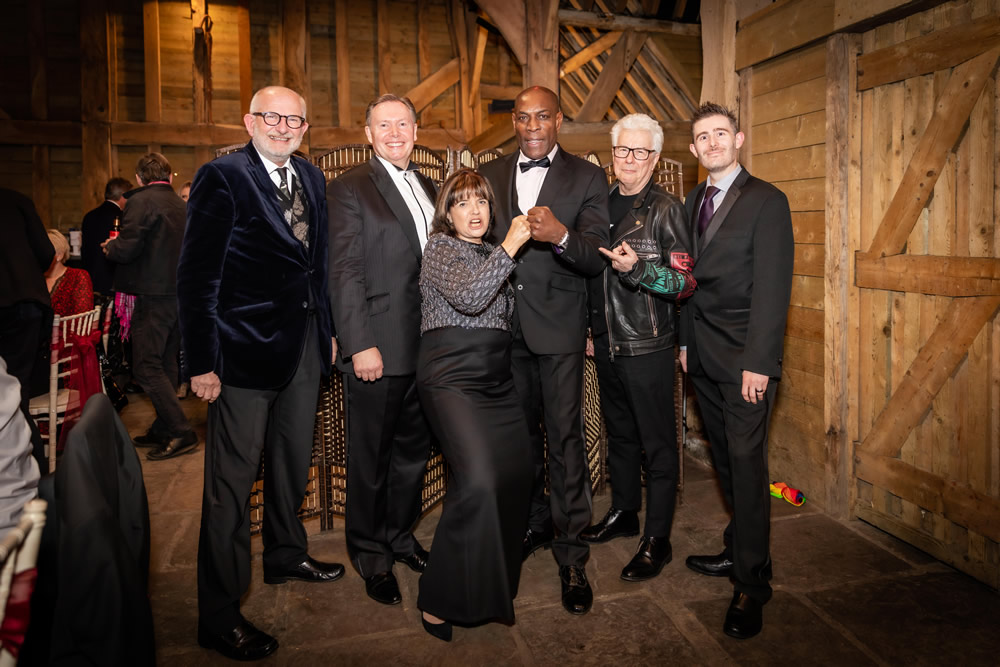 The sole purpose of the event was to raise funds to benefit local individuals, organisations and small charities in need. Sue Barnes from Tilehouse Counselling spoke about how the grant of £2,480 from Stevenage Community Trust had enabled their organisation to offer brief, focused counselling in a safe, confidential space for young people aged 13-19 in Stevenage.
To end the evening the Trusts President Ken Follett and his band, ClogIron, put on a spectacular performance that had guests dancing until the early hours.
Special thanks to the main event sponsors; Ken and Barbara Follett, The Wine Society, HRJ Foreman Laws, Stevenage Packaging Ltd, Wagstaffs Chartered Accountants, Own Homes and John Hope.
This year's outstanding event raised an incredible £35,156, surpassing all previous fundraising from our annual dinner and dance, even beating last year's previous record total.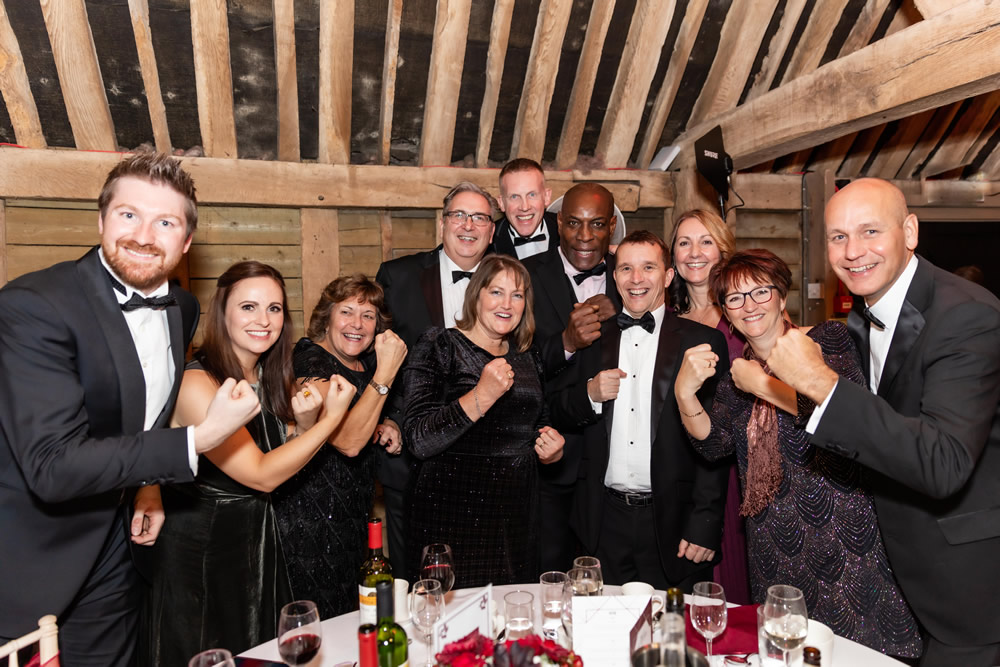 2020 is our 30th anniversary year and to celebrate the aim is to raise more money than ever before, enabling the Trust to give out an unprecedented number of grants in Stevenage and the surrounding area.
These amazing achievements over the last three decades have only been possible thanks to the wonderful support we receive from generous individuals and local businesses who see the difference the Trust makes to the lives of those less fortunate.
Other Events
---
---
---